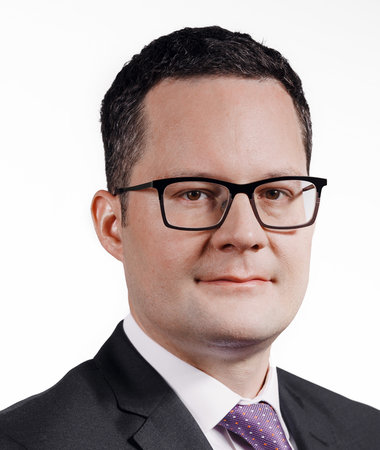 Branko Skerlev, LL.M. is a Croatian Attorney-at-Law with over 10 years of experience in the banking, finance, capital markets and corporate law areas. He represents a number of national and international investors in projects in Croatia, involving financing, mergers & acquisitions, private equity and debt restructuring. In addition, Branko advises on corporate and general commercial and employment issues.
Branko provides services for leading Croatian private equity and venture capital funds.
Branko Skerlev is "known among investment fund industry insiders for his strong legal knowledge, experience and personality". A key name for investment fund industry issues in Croatia, Skerlev is noted for his "capital markets regulatory expertise."
(Legal500, Banking and Finance, 2019)
Branko Skerlev has a particularly strong reputation within the private equity sector, and is appreciated by clients for his background as in-house counsel at a Croatian alternative investment group, enabling him to "quickly adapt to any corporate environment."
(Legal500, Commercial, coporate and M&A, 2019)
Branko is a regular lecturer at the Zagreb School of Economics and Management (the first business school in the CEE to receive the prestigious AACSB accreditation).
He is fluent in Croatian and English.
Based on the Approval of Croatian Bar Association number 6419/2017, Attorney at Law operates in cooperation with BRADVICA MARIĆ WAHL CESAREC d.o.o. law firm.